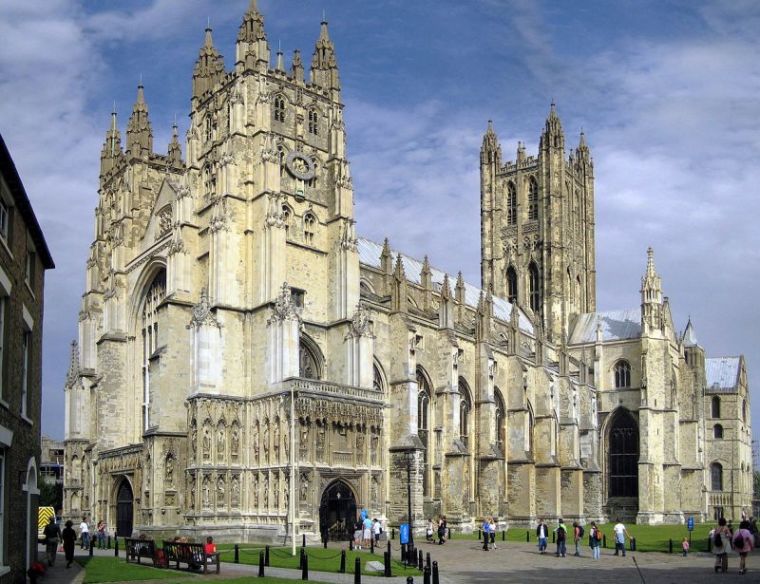 The Church of England has released a guidance stating that sexual relations belong between married, heterosexual couples, and that sex in gay or straight civil partnerships "falls short of God's purpose for human beings."
The House of Bishops of the Church of England issued pastoral guidance in response to the recent introduction to mixed-sex civil partnerships, which says: "For Christians, marriage – that is, the lifelong union between a man and a woman, contracted with the making of vows – remains the proper context for sexual activity."
The church "seeks to uphold that standard" in its approach to civil partnerships, and "to affirm the value of committed, sexually abstinent friendships" within such partnerships.
"The introduction of same sex marriage, through the Marriage (Same Sex Couples) Act 2013, has not changed the church's teaching on marriage or same sex relationships," it says.
"Sexual relationships outside heterosexual marriage are regarded as falling short of God's purpose for human beings."
The Church of England explains that while "many of the provisions in the legislation on civil partnerships are, however, similar to, or identical with, those in marriage law," the commitment in a civil partnership is different than that of a marriage.
"In particular, [civil partnerships are] not predicated on the intention to engage in a sexual relationship," says the guidance.
"There is likely to be a range of circumstances in which people of the same sex or opposite sex choose to register a partnership, including somewhere there is no intention for the relationship to be expressed through sexual activity."
Officially, the Church of England does not conduct or recognize same-sex unions as marriage. However, In December 2012, the Church of England permitted gay clergy in civil partnerships to become bishops, provided they were abstaining from sexual relations.
Same-sex civil partnerships have been legal since 2005 and same-sex marriage was introduced in 2013.
The Rev. Malcolm Brown, the Church of England's director of mission and public affairs, said, "Civil partnership is not the same as marriage, which is founded on the taking of solemn public vows and is recognized in the church's teaching as the only proper context for sexual relationships," The Telegraph reports.
"So, as with same-sex civil partnerships, there is no formal service or blessing but clergy will, as always, be encouraged to respond pastorally to couples wishing to formalize their…