Have you ever wondered what God's will is for your life? I'd venture to guess we've all asked that question at some point. For most of us, the question rises to the surface at critical junctures: choosing a spouse or a job, choosing what school to attend or which house to buy. These are the times we tend to cry out, Lord, show me your will!
As we seek to know God's will, we often feel tension. In a sincere desire to please him, we can sometimes walk in fear that we will make the wrong choice about the details of our lives. We spin in circles, wondering where God wants us to get coffee, how much he wants us to spend on groceries, or whether he'd be happy if we went to Disney for vacation. Every choice becomes a paralyzing decision: either discover what God wants, or make a choice that could ruin everything. For some, obsessing over life's details leads them to make decisions in clearly unbiblical ways—hinging their choices on apparent signs and coincidences.
Others swing to the opposite end, thinking God doesn't really care about the details of our lives and doesn't have a "will" for anything we do.
We can also assume God's will applies only to certain aspects of life—whom we marry or what job we take, perhaps—but outside of those big things, we can basically believe we control the moments of our days.
James says this kind of attitude is arrogant and evil (James 4:16). In all things, we should acknowledge our utter dependence on God's sovereign plan, saying, "If the Lord wills, we will live and do this or that" (James 4:15).
But how can we know if the Lord has willed something or not?
One Will, Two Angles
Theologians discuss God's one will in two main ways—his secret will and his revealed will. His secret will (sometimes referred to as his hidden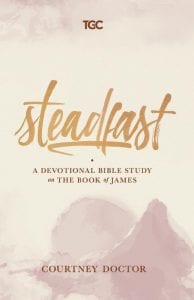 or decretive will) refers to the fact that God is sovereign and rules meticulously over all. Nothing happens outside of his perfect will. It's called "hidden" or "secret" because we don't know his will until it's come to pass:
I am God, and there is no other; I am God, and there is none like me, declaring the end from the beginning and from ancient times things not yet done, saying, "My counsel shall stand, and I will accomplish all my purpose." (Isa. 46:9–10)
This is the sovereign, but hidden, will of God. And nothing will thwart it.
By contrast, God's revealed will is what he's made known to us in Scripture. For…