An employee sees that his manager is not quite doing his work "unto the Lord" or with excellence—in fact, he lacks integrity and is fudging a few details to get better results. Both the employee and the manager are brothers in Christ. Does the subordinate call out his manager's sin, or does he stay silent? Does the employee leave the company so that he can lovingly confront his former boss?
---
Confronting someone in a position of authority over you is never easy or comfortable, even if that person is a fellow believer. So how should we respond when we observe our boss (and brother or sister in Christ) acting without integrity in the workplace? While difficult, I believe that Scripture calls us to lovingly and humbly confront any believer who is unrepentant in their sin, regardless of their status or relationship to us.
Here are three biblical principles that can guide us.
1. We Should Act with Integrity in the Marketplace
God takes fraudulent behavior in the workplace seriously. It's a sin first and foremost against God, it dishonors him in the eyes of non-believers (2 Cor. 8:20–22; 1 Pet. 2:12), and it leads to our self-destruction (Prov. 11:3; 28:18).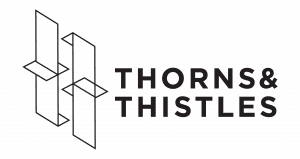 Scripture is full of passages that condemn the use of unjust weights and balances, which in ancient times was a common form of fraud (Prov. 11:1; 20:10; 20:23). Such practices were an "abomination" to the Lord; he "detests" unjust weights and balances. Similarly, God detests deceitfulness, but he approves of those who are "trustworthy" (Prov. 12:22). Leviticus 19:35 prohibits the practice directly. After calling God's people to "do justice, love mercy, and walk humbly" in Micah 6:8, God speaks through the prophet:
Can I forget any longer the treasures of wickedness in the house of the wicked, and the scant measure that is accursed? Shall I acquit the man with wicked scales and with a bag of deceitful weights? (Micah 6:10–11)
2. We Have a Responsibility to Confront Sin
In Matthew 18:15–16 Jesus states, "If your brother sins against you, go and tell him his fault, between you and him alone. If he listens to you, you have gained your brother." There are no qualifiers here. He doesn't say, "If your brother who is a peer or who is your inferior sins against you, go and tell him his fault." No, he simply says "your brother."
He explicitly commands us to go to them directly and privately.
We mustn't lose sight of the last sentence in this…