Democratic California Congresswoman Maxine Waters called Housing and Urban Development Secretary Ben Carson a "duck out of water" and a "complete failure at HUD" Tuesday after he dismissed her as a hypocrite lacking "basic manners" in an escalating war of words over America's homelessness crisis.
The congresswoman's response comes after Carson called her out in a letter Monday for failing to make time to meet with his office to discuss her concerns, yet criticized a recent report released by the Trump administration called The State of Homelessness in America that seeks to address the problem of more than half a million Americans who have no place to sleep on any given night.
"Most recently, it was reported that he (Carson) and this disgraceful President want to raze homeless camps, round up persons experiencing homelessness and force them to live in unused and unsuitable federal buildings," Waters said in a statement to The Hill on the dispute Tuesday.
"All of this demonstrates his lack of competence as HUD secretary and the cruelty of this Administration. Instead of whining about his inability to get on my schedule, he should take some time to focus on the over half a million people experiencing homelessness in this country," Waters added.
The Trump administration's report called homelessness a "serious problem" in America "due to decades of misguided and faulty policies."
It also pointed out how homelessness is concentrated in major cities on the West Coast and the Northeast like Boston, New York City, and Washington, D.C., with nearly half, 47 percent, of unsheltered homeless people found in California alone.
Major causes for the variation for homelessness across communities were also noted in the report as: the higher price of housing resulting from overregulation of housing markets; the conditions for sleeping on the street (outside of shelter or housing); the supply of homeless shelters; and the characteristics of individuals in a community that make homelessness more likely.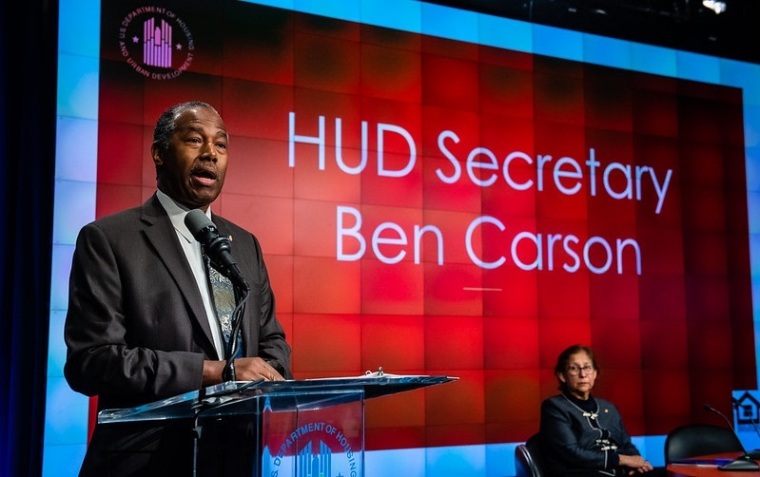 The report also noted that the Trump administration would seek to address these problems through an executive order signed by President Trump last June to remove regulatory barriers in the housing market.
The congresswoman triggered Carson's withering letter on Monday after she characterized the Trump administration's response to homelessness in an Oct. 28 letter to President Donald Trump, as an "oversimplified and misleading narrative of why homelessness exists in this…