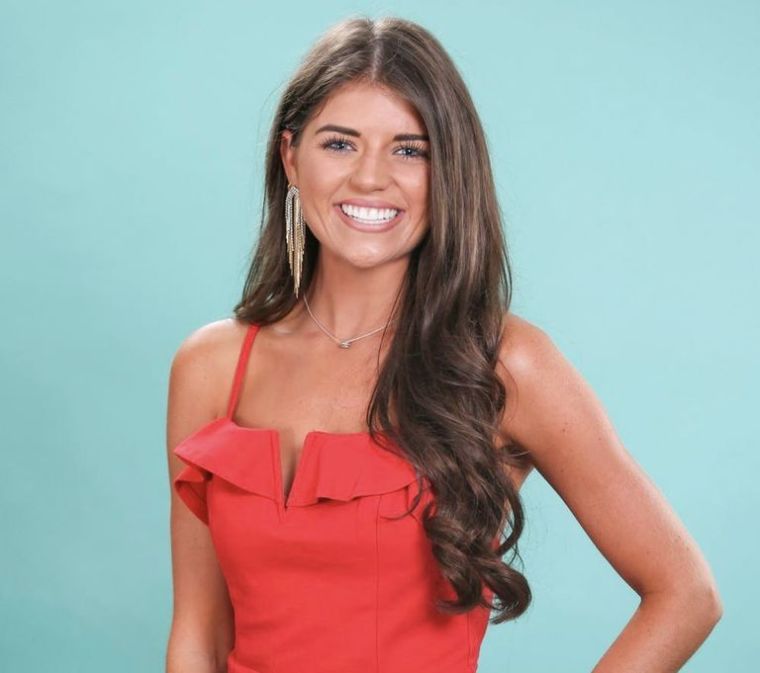 "The Bachelor" contestant Madison Prewett boldly professed her Christian faith during the latest episode of the ABC show, referring to her relationship with Jesus as her "whole life."
On Monday's episode of "The Bachelor," Madison goes on a date with bachelor Peter Weber, where she brings up her Christianity and how it influences every aspect of her life. She reveals that her father, Chad Prewett, who is director of operations for the Auburn University's basketball team, has demonstrated biblical leadership throughout her life. 
"I look up to my dad so much, and I've said I wanted someone who will remind me of my dad, somebody who embodies the same qualities and characteristics," the 23-year-old begins. "I've watched the way my dad has loved my mom and loved my family and the way that he has such a strong relationship with the Lord is the way he's able to love our family so well."
"Faith is more just this passed-down thing to me, it's literally my whole life and all of who I am," Prewett continues. "I want, in a marriage, someone who also has that relationship with the Lord and loves that about me and wants to raise a family in that way. And I do want to know that we're able to be on the same page with that and push each other in that way and grow in that way together." 
In response, Weber says that he, too, was raised in a Christian home and assures Prewett his faith is "important" to him. However, he admits his faith could be stronger. 
In a teaser for next week's episode, Prewett reveals she's saving herself for marriage due to her Christian faith. She says Weber is unaware of this and adds, "If he sleeps with anyone else, it's going to be hard for me to continue to move forward."
Cosmopolitan notes that Prewett went to seminary school at Highlands College and talked a little bit about the experience in a since-deleted YouTube video:
"My whole life, I've been completely shut off to the idea of ministry," she's quoted as saying. "I loved the church, but I wanted to come to church and escape the weights and busyness of the world. I wanted to come to church and find rest and peace and comfort.
"And about three months ago, the Lord just spoke to me and I had this revelation and realized in that moment what my God-given purpose was, and that's ministry. In any way, shape, or form, I know that that is what the Lord has called me to do. I love my church, I serve at my church, I'm dedicated to my church, and I couldn't think of any other seminary school that I'd rather go to. And I'm just hungry to learn more about God and about the church. That's why I think Highlands College is the perfect…