Books don't merely tell stories; they have stories. This book's story began with Mike Bird suggesting that someone should put N. T. Wright's voluminous writings into a single volume, forming an introduction to the New Testament. That "someone" became Mike Bird, and the two have produced a unique New Testament introduction, The New Testament in Its World: An Introduction to the History, Literature, and Theology of the First Christians.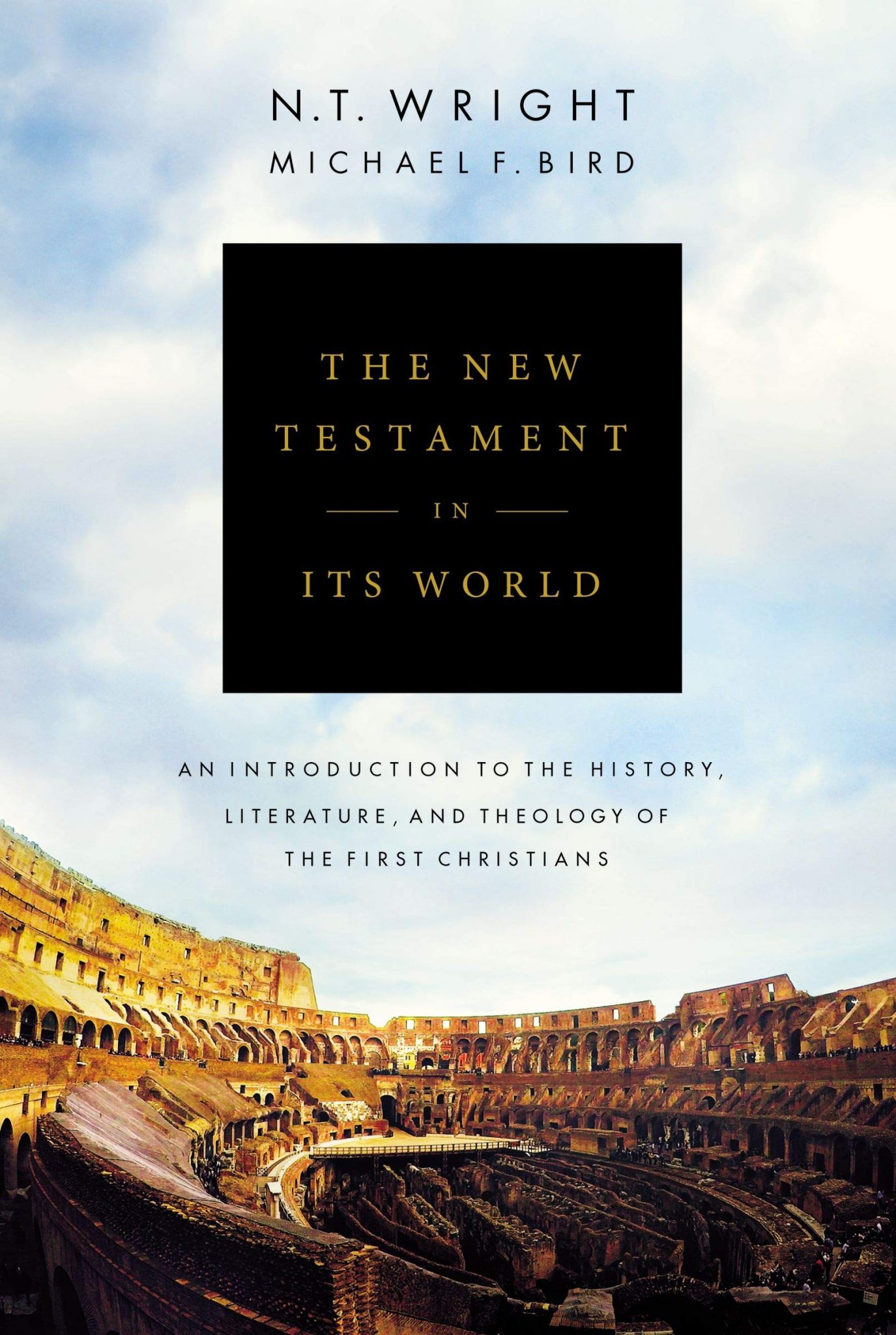 The New Testament in Its World: An Introduction to the History, Literature, and Theology of the First Christians
N. T. Wright and Mike Bird
Zondervan Academic (2019). 992 pp.
Finally: an introduction that captures the excitement of the early Christians, helping today's readers to think like a first-century believer while reading the text responsibly for today. The New Testament in Its World is your passageway from the 21st century to the era of Jesus and the first Christians. A highly readable, one-volume introduction placing the entire New Testament and early Christianity in its original context, it is the only such work by distinguished scholar and author N. T. (Tom) Wright. An ideal guide for students, The New Testament in Its World addresses many difficult questions faced by those studying early Christianity.
The book is divided into nine parts, and the breadth of material in its 900 pages is astounding. It ends up being part introduction, part survey of the whole New Testament, and part "reader" on Wright's works. No review will be able to touch on each part, so I'll largely restrict my comments to the strengths and weaknesses of this volume and the way it was put together. Before I do, though, here's a brief survey of its contents.
Part 1 instructs readers how to read the New Testament, speaking to hermeneutics, history, literature, and theology. Part 2 contains background material covering the history of the Jews between the Persian and Roman Empire, the Jewish context of Jesus and the early church, and the Greco-Roman context. Parts 3 and 4 give an overview of Jesus, examining his identity, death, and resurrection. Part 5 introduces Paul and then goes into each individual book of the Pauline corpus. Part 6 and 7 covers the Gospels and the Catholic Epistles, and then the final two parts explain how we got the New Testament and how we make the New Testament matter for today.
For a New Testament introduction, the breadth of material covered…