The White House distanced itself and President Trump from the leader of a longtime weekly Bible study following a blog post that drew the ire of LGBT activist groups. 
Deputy White House Press Secretary Judd Deere slammed remarks by pastor Ralph Drollinger, the leader of Capitol Ministries, who has for years led Bible studies for federal department heads and members of Congress and the administration.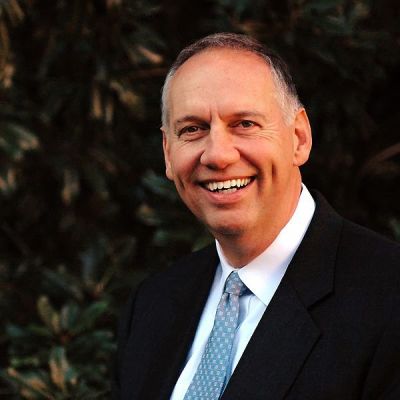 On March 21, Drollinger wrote a post titled "Is God Judging America Today?" In the post, Drollinger contends that since God is just, "sin must and will be paid for." He adds that "wrath" is "an inevitable consequence."
Drollinger identified five forms of God's judgment: "eternal wrath (Hell)," "eschatological wrath (the Day of the Lord)," "cataclysmic wrath (The Flood)," "forsaking wrath (removing restraint)" and "consequential wrath (sowing and reaping)."
The post largely focused on the last two forms of wrath — forsaking wrath and consequential wrath. Drollinger wrote that the goal of the Bible study for the week was to examine and "carefully evaluate" the biblical understanding of those two forms of wrath in regard to answering the posed question, "Is God judging America today?'"
Drollinger's post goes on to list "five identifiers" of "forsaking wrath." One of the five identifiers highlighted by Drollinger is "A Sensation Toward Homosexuality."  
He cited Romans 1: 26–27, which states: "For this reason, God gave them over to degrading passions; for their women exchanged the natural function for that which is unnatural, and in the same way also the men abandoned the natural function of the woman and burned in their desire toward one another, men with men committing indecent acts and receiving in their own persons the due penalty of their error." 
In the left-leaning media, Drollinger was accused of linking homosexuality to coronavirus. He was also criticized by the head of the LGBT activist group Human Rights Campaign, Alphonso David, who said Drollinger's "horrific assertions are ludicrous."
Deere told The Hill in a statement on Thursday that "President Trump has no higher priority than the health and safety of all Americans, and ensuring we emerge from this pandemic stronger than ever before."
"These comments are disgusting and certainly not something the President believes," Deere said.
He added that the president does…